Fund of Funds
Invimit Sgr may likewise operate through the so-called "Fund of Funds," by investing in funds instituted and managed also by third parties.
The first Fund of Funds was instituted on 27 February 2014 and was called "i3 Core – Fondo Comune di Investimento Chiuso Immobiliare a Comparti" ( Closed End Multiple Compartment Real Estate Investment Trust) which as of today is registered by the INAIL (National Institute for Insurance against Occupational Accidents).
The i3-Core is structured in two compartments: the Regional Compartment and the State Compartment. Each of these has distinct asset entities and different investment strategies.
The State Compartment invests in Real Estate Investment Trusts directly managed by Invimit with the aim of achieving the reduction of public debt.
The Regional compartment invests in Real Estate Investment Funds (Objective Funds) finalized in the valorisation of the decommissioning of public real estate assets managed by market asset management companies. The investment guidelines of the Regional Compartment are contained in the new Vademecum document (Vademecum 2.0).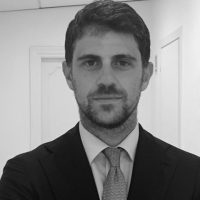 Pasquale Labianca
Fund Manager
p.labianca@invimit.it